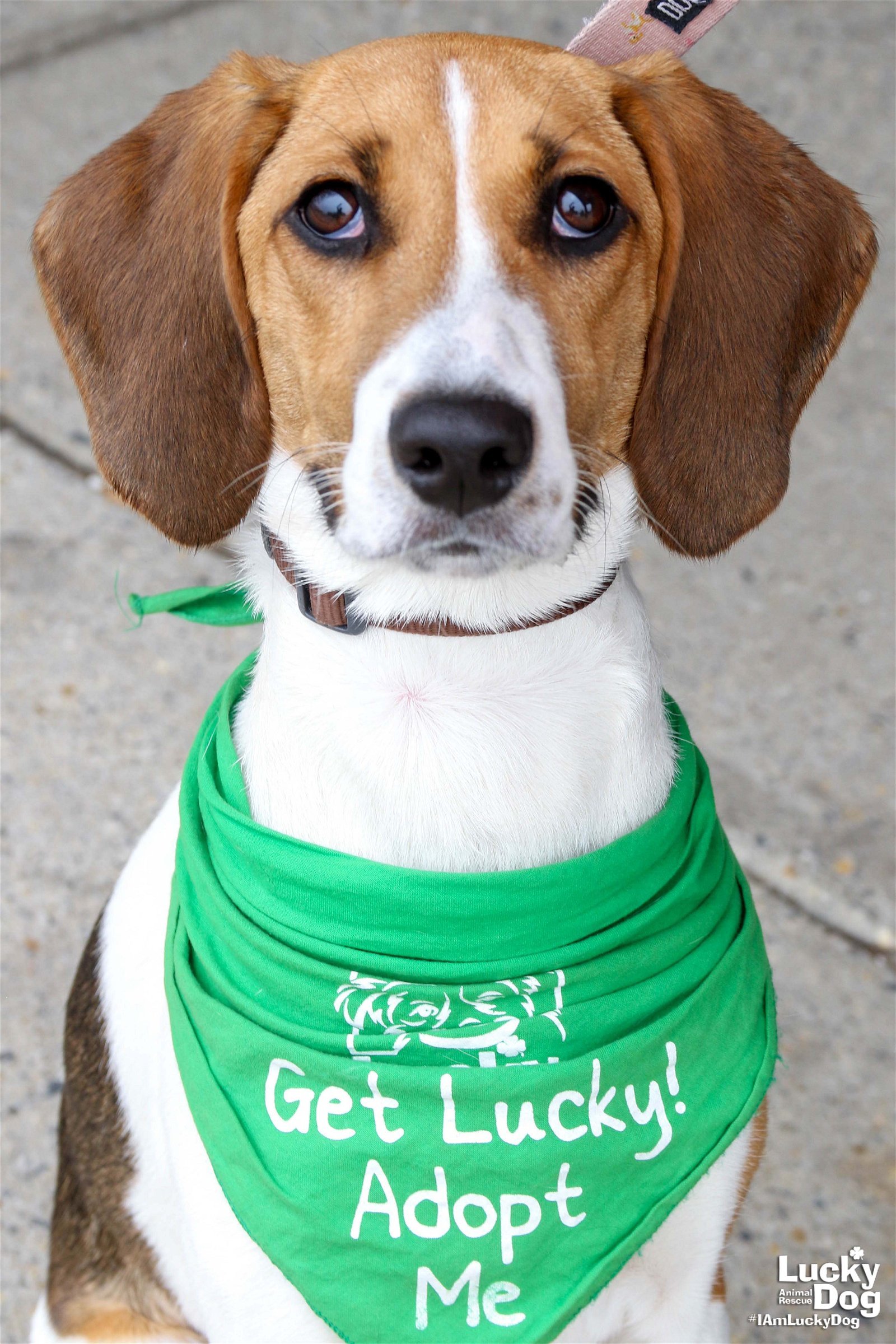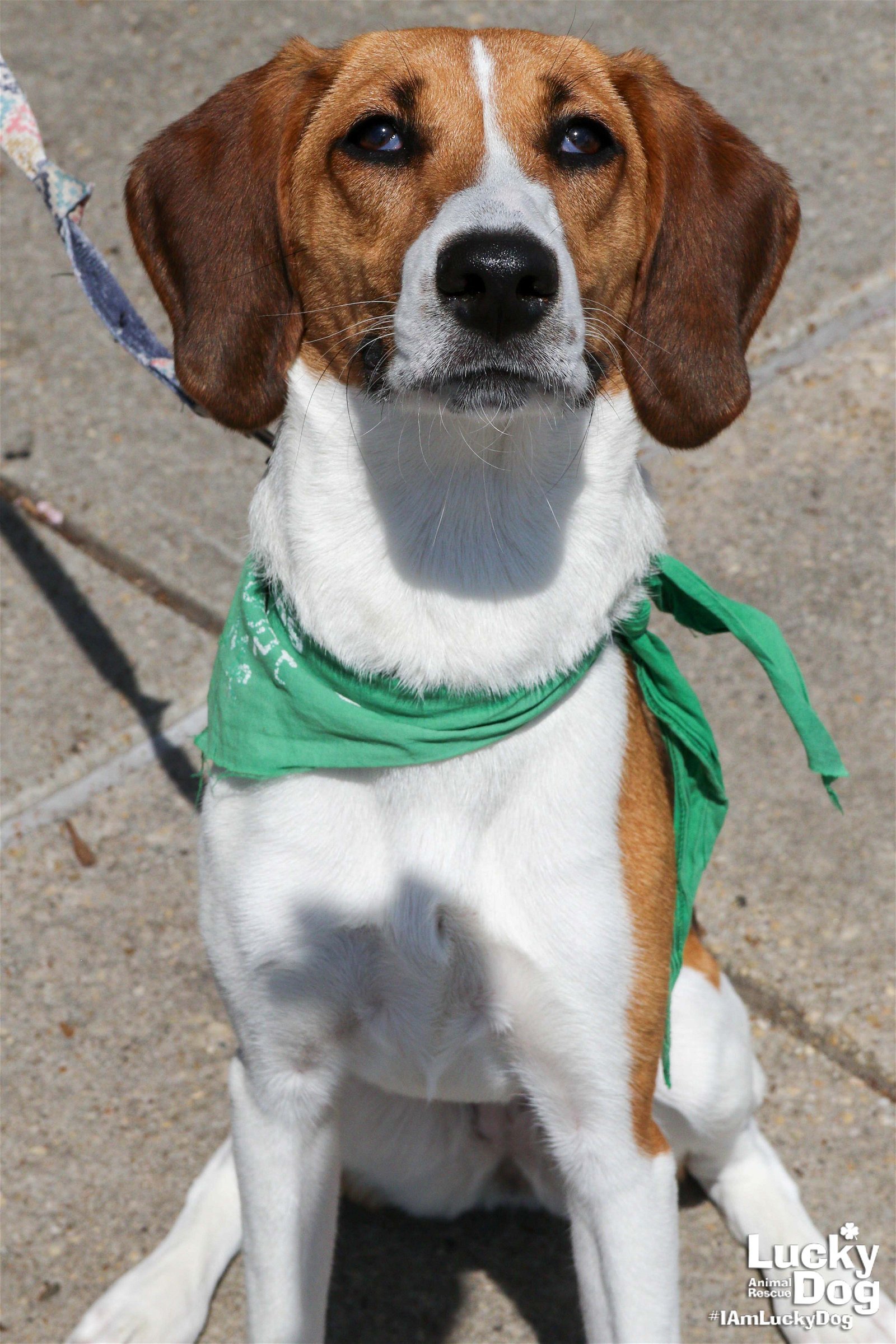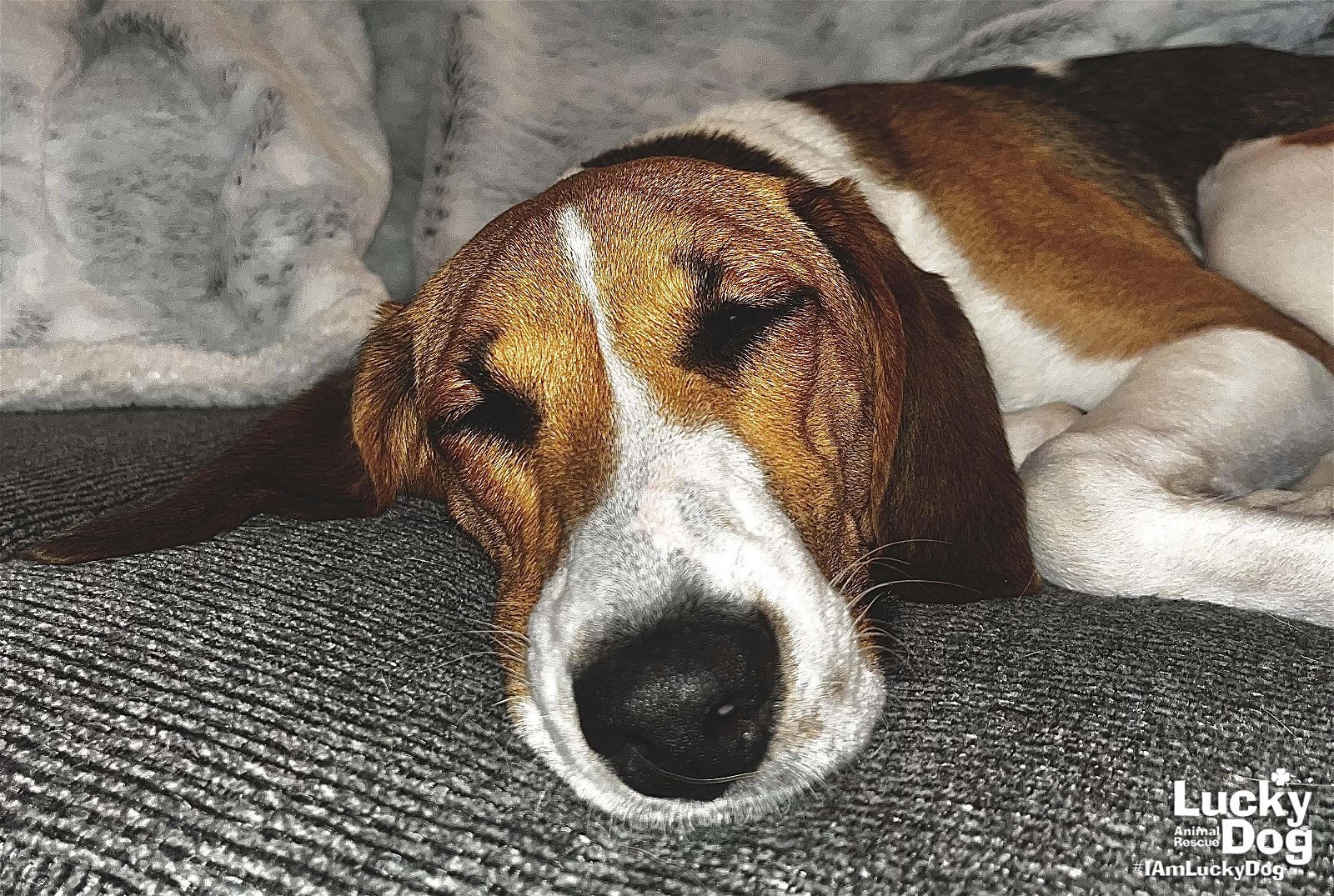 Adopted - Not Available
Name
Jackie
Type
Dog
Breed
Hound
Gender
Female
Age
Baby
Color
Size
Medium
Status
adopted
Attributes
Spayed Neutered House Trained Declawed Special Needs Shots Current &nbsp
Environment
Children Dogs Cats &nbsp
ears! JACKIE NEEDS A FOREVER HOME!!!!

Come meet JACKIE and other great adoptable dogs this Sunday (November 27th) from 12-3 pm at the Calverton PetSmart in Silver Spring (12020 Cherry Hill Rd, Silver Spring, MD 20904)!

Name: Jackie Best Guess for Breed: Hound mix

Best Guess for Age: 10 weeks as of 11/19 SEX: female

Estimated Weight (puppies' weights change quickly!): 8.14 lbs as of 11/19

Gets Along With: Most puppies are in the prime of their socialization window and will do well with other dogs, cats and kids so long as they receive patience and proper training.

Currently Living at: DC area foster home
Check out this videos of the J Puppies: https://youtu.be/2Y288gHAYbE, https://youtu.be/dznJS-CYjQE, and https://youtu.be/wLPSO_3Mp6w.
Special Adoption Considerations: Puppies under 6 months of age need to have multiple potty breaks/exercise throughout the day. Potential adopters with a standard 8-hour workday must be willing to make arrangements to meet the needs of their puppy.
Jackie is Looking For: Hi! I'm Jackie! Me and my siblings (Jodi, James, and Jake) sure are glad to be escaping the shelter just in time for Thanksgiving. We've heard rumors that there is often lots of yummy smelling food dropped on the floor on Thanksgiving, and we can't wait to see what that's all about. If you haven't already noticed, I am a glorious hound dog, and my siblings and I would like to assert that hound dogs are the best dogs. I'd love to go to a home that will let me exercise my nose frequently by taking long, sniffy walks around the neighborhood, playing nose games with me, and letting me romp and wrestle with other pups frequently! I'd also like to go to obedience school so I can show you how smart I am. What do you say? Can I come to your house for Thanksgiving?
What My Foster Says About Me: Jackie is the smallest pup in the litter. She will gaze at you with her beautiful brown eyes and loves to sit and observe the world. She is also a cuddle bug. She likes to be held and curl up in your lap. You won't regret adopting this angel! She is also progressing well with potty training. She sleeps through the night in her crate for 6-7 hours with no issues.

Puppy Vetting Requirements: Lucky Puppies have had their age appropriate vaccines, but may not yet be "fully" vaccinated. It is the adopter's responsibility to ensure that the remaining puppy vaccines are given at the appropriate time. Please also keep in mind that, until your puppy is fully vaccinated, they are at greater risk for illness than an adult dog.

Due to this puppy's young age, she/he has not yet been spayed or neutered. As part of the adoption contract, it will be your responsibility, as the adopter, to ensure that this is done no later than March 19, 2023. There are NO EXCEPTIONS and NO EXTENSIONS to this date. A non-refundable spay/neuter deposit will be collected if you would like Lucky Dog to pay for this animal to be spayed/neutered at one of our low cost partner vets.

Your new puppy will need to work on their house training and will also need to go to obedience school so they can grow into a well-socialized dog! TO ADOPT: The adoption fee for this dog is $425, which includes the cost of routine vetting and transport from the shelter. If you are interested in adopting, please complete the Adoption Questionnaire online bit.ly/adoptaluckydog

Lucky Dog Animal Rescue does our best to provide accurate information about the dogs we have for adoption. That said, we cannot make any guarantees about age, breed or temperament.

Thank you for contacting Lucky Dog Animal Rescue and helping to save a life! Please visit us online at www.luckydoganimalrescue.org .
BE A FOSTER!!! Fosters make it possible for Lucky Dog Animal Rescue to save and care for homeless and abandoned dogs! To learn about fostering, please contact [email protected]!
BE A SPONSOR!!!! Sponsors help Lucky Dog support the many dogs we save. To learn more about sponsorship, please contact [email protected] .